Baroness Paisley: DUP 'as much to blame' for stalemate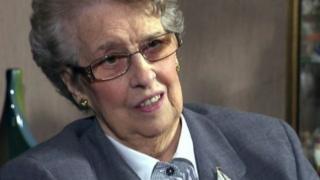 The wife of the late Ian Paisley has said the DUP are as much to blame for the political stalemate in Northern Ireland as Sinn Fein.
Baroness Paisley said the current political stalemate would not have happened if her husband and the late deputy First Minster Martin McGuiness were in power.
Northern Ireland has been without an Assembly since January 2017.
The devolved government collapsed in a row over a botched green energy scheme.
Baroness Paisley told BBC Radio Foyle the current deadlock is "heartbreaking."
Sinn Féin and the DUP - Northern Ireland's two main parties - had been in negotiations to end a 13-month stalemate at Stormont.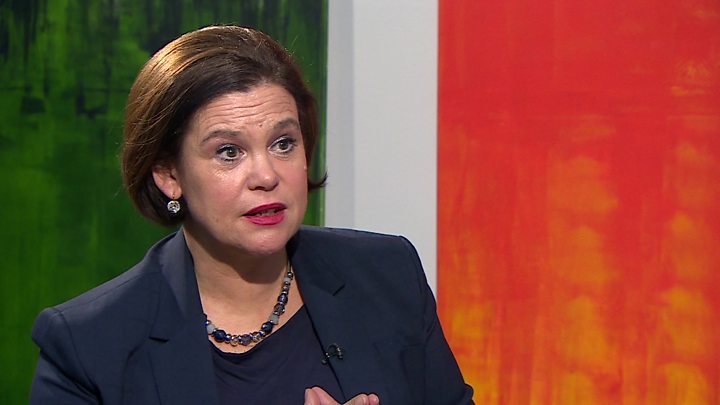 Talks between the DUP and Sinn Féin collapsed last week, and the two sides blamed each other for an impasse over a proposed Irish language act.
The parties still disagree on whether or not a draft agreement was on the table before the talks broke down.
Baroness Paisley said the DUP needed to accept responsibility over the energy scheme that led to the collapse of government.
DUP leader Arlene Foster was the minister in charge of the Stormont department that ran the scheme.
"If you are a minister and someone in your department is wrong, the buck stops at your desk," said Baroness Paisley.
"You have got to do what is right and stand down from your position until the matter is sorted out.
"If that had been done at the beginning, there would have been a very different situation that the one we are in at the minute.
"We would not be in the mess we are in."
She said politicians should cut out the "nonsense and lies and start anew".
"If they had followed the example that the late Martin McGuinness and my husband set for them, this would not have happened," she said.
"They would not have got into this mess in the first place."
Baroness Paisley said politicians were "hiding from the truth" and people in Northern Ireland needed "proper government".
She said she did not see the need for a stand-alone Irish Language Act.