Housing Executive transfers Carillion contracts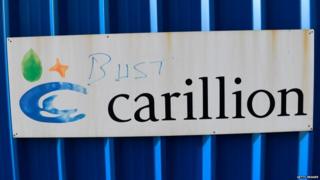 The Housing Executive is transferring its Carillion contracts to the UK division of Engie, a French energy and outsourcing company.
Carillion, a construction and services giant, went into liquidation in January.
It employed 43,000 staff worldwide, and provided services for schools, prisons and hospitals in the UK.
The company also provided maintenance and heating services to the Northern Ireland Housing Executive.
The executive is Northern Ireland's public housing authority.
A Housing Executive spokesperson explained: "Engie, a global energy and services group, was the preferred bidder identified by PwC special managers, appointed following Carillion's liquidation.
The existing terms and conditions of the legacy Carillion contracts, including costs and service delivery, will remain."
Engie confirmed that all staff working on Housing Executive contracts would keep their jobs on the same pay and conditions.