'Paedophile hunter' to face criminal charges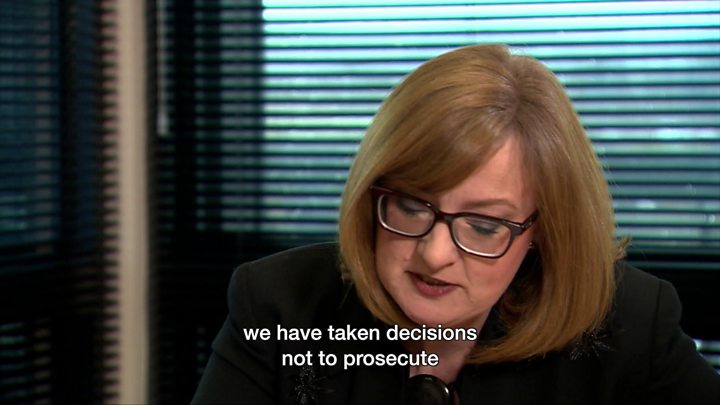 A member of a paedophile hunting group in NI is to be charged with a number of criminal offences after confronting an alleged sex offender.
The man will face charges of assault, disorderly behaviour and false imprisonment.
Other self-styled vigilantes could also face charges.
But at this stage none of 110 alleged paedophiles identified by the groups will be charged because of concerns about the evidence they provided.
The police have said they believe some of the self-styled vigilantes have broken the law.
The PSNI told the BBC a number of so-called paedophile hunters had been interviewed about alleged offences, and a number of files sent to prosecutors to decide if there was enough evidence for them to face charges.
Marianne O'Kane, an assistant director with the Public Prosecution Service (PPS) in Northern Ireland and head of its Serious Crime Unit, has confirmed that at least one so-called paedophile hunter will be prosecuted.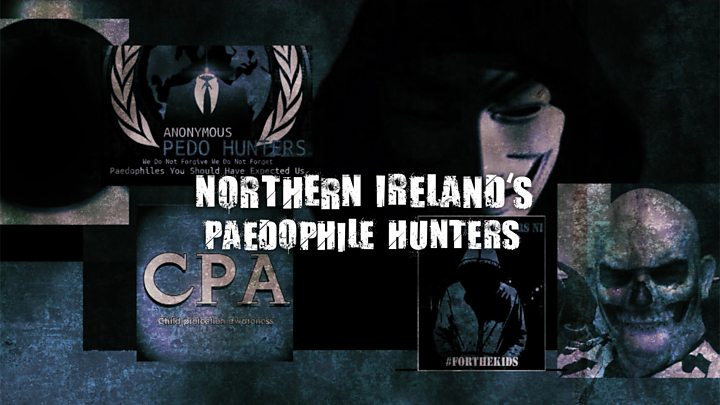 "We have taken a decision in principle to prosecute one of the paedophile hunters for offences relating to their conduct during a confrontation with one of the targets," she said.
"I and one of the senior prosecutors in our team have both reviewed the evidence in this case, and it is our provisional view that the test is met to prosecute for offences of assault, disorderly behaviour and false imprisonment, at least."
Insufficient grounds
The senior prosecutor said other paedophile hunters could face charges when it reviews their conduct in the 110 cases they have referred to the police.
"Where the test for prosecution is met in any case reported to us by police, whether that is by a target of the hunters or the hunters themselves, we will apply the test and where it is met we will prosecute, regardless of the motivation of the individuals concerned," she explained.
But after reviewing 15 of the 110 cases of alleged paedophiles referred to the police by the vigilante groups, prosecutors have decided there are insufficient grounds to charge any of those identified.
The PPS assistant director told the BBC there are serious concerns about the methods used by the groups.
"Inevitably the cases we are receiving are compromised for a couple of reasons," she said.
"The first is the way the evidence is actually gathered by these individuals. They are essentially running covert undercover operations, which in the normal way would be conducted by police, that would be subject to very strict legal regulation and control, but those controls don't apply to the hunting groups.
"So that immediately causes difficulty in relation to the integrity of the evidence and the way in which the inquiries are conducted.
Quality and integrity
"The second issue that we have, and this is probably our primary issue, is in relation to the quality and the integrity of the evidence that they are presenting to us.
"In the 15 cases that we have seen, we are consistently faced with issues such as concerns about the providence of the evidence, concerns about the continuity of the evidence.
"We have identified issues in relation to potential entrapment of the targets by the paedophile hunters, we have concerns about the extent to which human rights standards are observed or not.
"Overall we are not assured to the required level that we can proceed with a fair trial and that is our overriding duty as prosecutors in every case."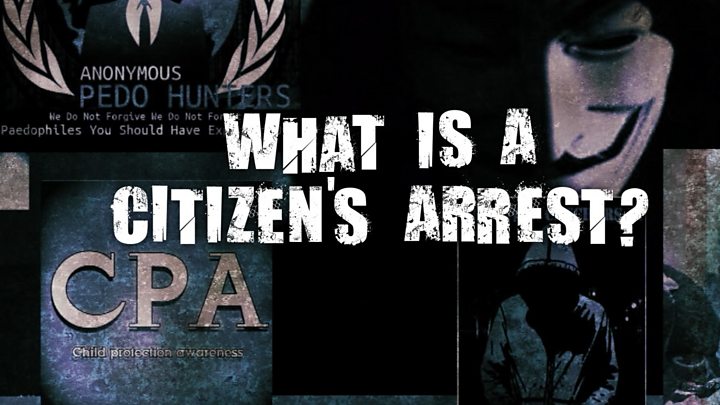 Ms O'Kane also backed a call by the PSNI to those involved in the groups to end their activities and to instead give any information they have about alleged sexual offences to the police.
"I would fully endorse that," she said.
"If the community is wishing to secure positive criminal justice outcomes, the only way to do that effectively is to bring any suspected offending to the attention of police, to allow them to conduct professional investigations and to allow us then to analyse that evidence, and where the test for prosecution is met to prosecute those cases at court."
Police have told BBC News NI that some members of the groups already have criminal convictions or faced serious allegations for other activities.
They have called on the groups to stop confronting people they claim are sexual predators.
Paedophile hunters started operating in Northern Ireland in June 2017 and there are nine groups in existence.
'Assaulted and threatened'
The officer who heads the Police Service of Northern Ireland (PSNI) public protection unit, which investigates all allegations of sexual crimes, says some members of the groups are breaking the law.
"We ask people not to engage in this sort of activity," Det Ch Supt Paula Hilman told BBC News NI.
"As head of public protection branch, I and the officers that work in it want to bring those people who commit offences of child abuse against our young people to court and to justice.
"We are totally committed to doing that, but we do that within the rules of the law and there is a way, a proper way, to do that.
The PSNI's concerns are shared by others within the criminal justice system.
Mark Mulholland QC is a senior criminal barrister and a former chairman of the Bar Council of Northern Ireland.
He is concerned that members of the groups are breaching strict legal guidelines for carrying out what is called a citizens' arrest.
Strict criteria
Members of the paedophile hunter groups often tell those they confront that they are using this power to detain them.
But for such arrests to be lawful, strict criteria must be adhered to.
There must be clear evidence or strong suspicion that a serious crime has been committed, the person being detained must be causing serious harm or injury, and it is not possible for a police officer to make the arrest.
"Unless those three factors are present there will always be a question mark surrounding the legality of what is happening," explains Mr Mulholland.
"To that end, no-one is above the law and by reason of that we have a criminal justice system, which ensures the presumption of innocence of any individual with various safeguards and protections that should be afforded.
"Because until and unless you're convicted before a court, there must be fundamentally a presumption that you are otherwise not guilty.
"There may be arguments in due course, should cases come before the courts, in instances where arrests of this nature have been affected, as to their lawfulness or otherwise."
"No matter how egregious the crime, or the allegation, you must start on the fundamental principle which is innocent until proven guilty," explains Mr Mulholland.