Ó Muilleoir breaks silence over McElduff tweet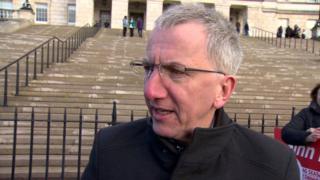 Sinn Féin MLA Máirtín Ó Muilleoir has broken his silence about retweeting a controversial video posted on Twitter by his former party colleague Barry McElduff.
Speaking to BBC News NI, he said he "would not have tweeted" if he didn't think it was "wholly innocent".
The video showed Mr McElduff posing with a loaf of Kingsmill on his head.
It led to an outcry from relatives of those killed in the Kingsmills massacre in 1976.
Mr McElduff resigned as Sinn Féin MP for West Tyrone in January following public criticism of the video.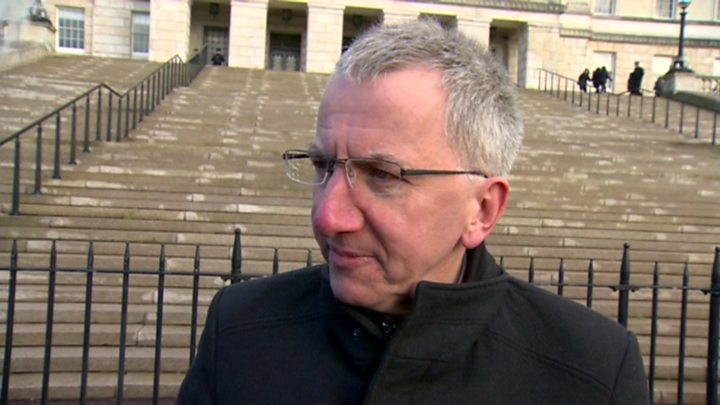 At the time, Mr Ó Muilleoir apologised for retweeting Mr McElduff's video, but some unionists said he should also have resigned.
Sinn Fein Northern Leader Michelle O'Neill said she had told Mr Ó Muilleoir he should be more responsible in his use of social media.
Mr Ó Muilleoir said on Thursday: "It was a wholly innocent tweet in my view. I thought it was wholly apolitical. I would not have tweeted in any other basis and I apologised at the time."
Asked if he had made a mistake he added "Absolutely and even Homer nods."
This ancient saying effectively means that anyone can make a mistake.
The South Belfast MLA said he thought the matter was now closed.