ATM engineer stole to buy new sports car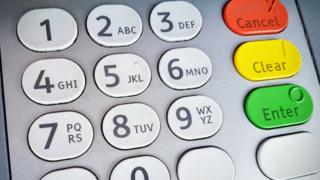 An ATM engineer who bought himself a new sports car for Christmas, just days after emptying a cash dispenser of nearly £27,000, has been jailed.
Darren Cooper was convicted of a total of nine charges of theft and money laundering.
A judge said since Cooper's crimes involved a serious breach of trust, he should be remanded into custody before his formal sentencing next month.
Cooper stole the money from an ATM at a Spar store in Drumaness, County Down,
The 44-year-old, from Glenisland Terrace in Carrickfergus, had denied the theft of £26,760 from the cash machine, laundering the stolen cash and perverting justice by getting a businessman to provide a false statement to police, stating he loaned him £19,000.
During his five-day trial, the prosecution told the court that Cooper was employed as an engineer for the RMS Group - the company responsible for maintaining and stocking ATMs across Northern Ireland.
On 16 December 2016, other staff from RMS filled the Spar ATM with more than £26,000 in both £10 and £20 notes.
Three days later, Cooper was tasked to attend a faulty ATM in the area which covered Drumaness.
He used the trip to stop off at the Spar and empty the ATM and, the following day, "bought himself an early Christmas present".
The prosecution said Cooper told the car salesman he had £20,000 in his carrier bag, £14,500 of which, together with his own VW Golf, he exchanged for a new Ford Eco Sports car.
The court also heard that he also deposited £11,000 in his own bank account the following day, 21 December, before transferring £6,000 to a loan company two days later.