Hyponatraemia report: A long and difficult road for families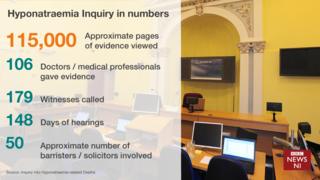 For the five families of the dead children, the hyponatraemia inquiry has been a long and difficult road.
The 14-year inquiry into hyponatraemia-related deaths which was published on Wednesday, was set up to examine the deaths of the children.
Each of their stories is different, but the common thread is hyponatraemia.
The inquiry examined the circumstances surrounding the deaths of Adam Strain, Claire Roberts, Raychel Ferguson, Lucy Crawford and Conor Mitchell and how a number of hospitals managed fluids in the treatment of those children.
While the inquiry was set up in 2004, the first witness was not called until April 2012 and it stopped taking evidence in November 2013.
The inquiry chairman, Mr Justice O'Hara, was a senior barrister when it began and is now a High Court judge.
A total of 106 doctors and other medical professionals gave evidence and 179 witnesses were called.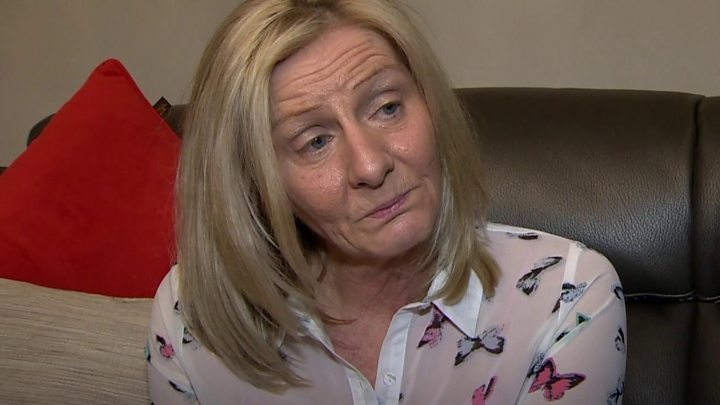 Fifty lawyers were involved, representing the inquiry, the families and the health trusts.
Initial reports suggest the inquiry cost £13.5m, but that figure is expected to rise.
The tribunal has been dogged by repeated delays and adjournments.
The families say the delays have added to their grief and mental turmoil.
Cover-up questions
Raychel Ferguson's mother, Marie, thinks of her daughter every day.
After Raychel's operation in Altnagelvin Hospital, Londonderry, she was transferred to the Royal Belfast Hospital for Sick Children where Marie was told her daughter was brain dead.
"They said they would keep the machine on for 24 hours," she said. "It was a horrendous day - they said that we'd have to switch the machine off and I said no - how can you pull the plug on your daughter's life?
"That was horrific - that really was horrific."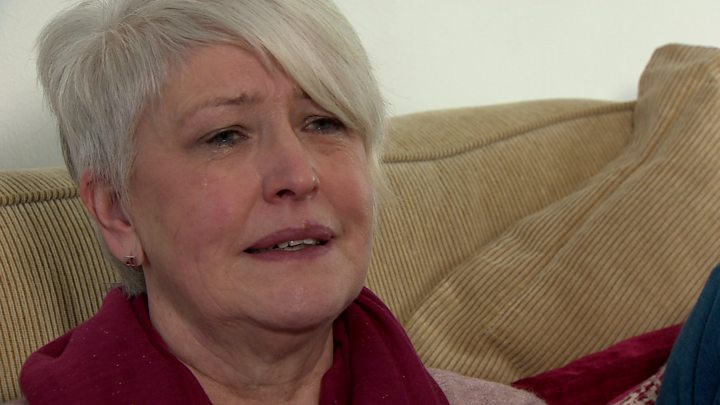 Jennifer Roberts' daughter, Claire, was nine when she died.
"They have robbed me of everything, of times with her, with us, with her brothers, their graduation. The last holiday we had with Claire was the summer of '96. We were all up in Portballintrae and to this day we can't go there," she said.
"So no family holidays, no family gatherings, Christmas and those doctors have robbed us of that and actually the doctors that did this to our daughters haunt me every day."
There have been many pivotal moments during the inquiry.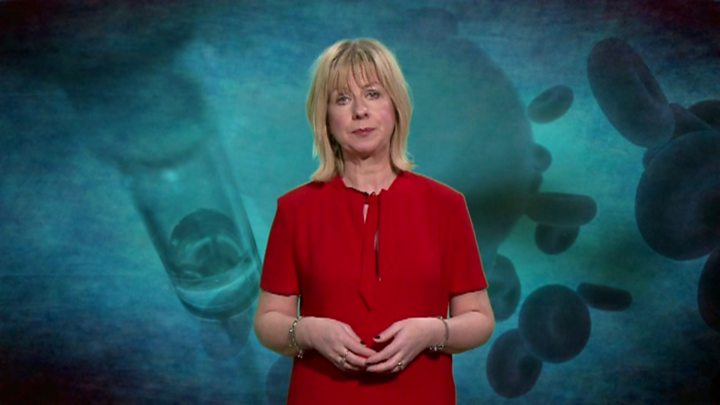 In the final weeks, Mr Justice O'Hara said aloud what some of the families have been thinking for decades.
"Why shouldn't I believe that this was a cover up?" he asked.
There were times when he provided a welcome comment for journalists, offering clarity in what was an extremely complicated case.
In September 2013, he said he was "bewildered" and "troubled" by the fact that child deaths being investigated by the inquiry were not discussed at a major review just weeks after Raychel Ferguson died.
While that could have been an opportunity to learn from past mistakes, a number of senior doctors said the details surrounding the child's death had not been shared at a senior level.
On another occasion, he said it was evident that the Belfast Health and Social Care Trust "deliberately withheld information from him".
On several occasions, the inquiry team referred to the lack of communication between medical staff.
The chairman spoke of a "rampant" culture of litigation defensiveness in Northern Ireland's healthcare.
This was after the inquiry was told that minutes were not taken at a meeting of staff which formed a key part of the critical incident review into the death of Raychel Ferguson because of fears that the notes could be used in any future legal action.
In an unexpected development on Tuesday, the inquiry said it intends to investigate a complaint based on information from a whistleblower.
It is in relation to assurances given to the inquiry about document searches in 2004 and 2012/13 in what was the Western Health and Social Services Board and whether the inquiry was misled.
Now that the final report is published, the inquiry's investigation is not over.