Stormont needed to deal with farm 'crisis'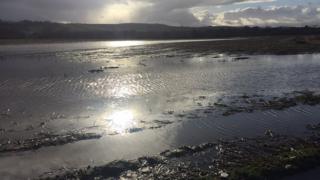 A charity that supports farmers has called for the return of Stormont ministers to deal with a "crisis" affecting some rural communities.
Rural Support said those working in the agriculture industry needed someone taking decisions that could help.
It said the farming community had suffered "trying times" due to prolonged bad weather.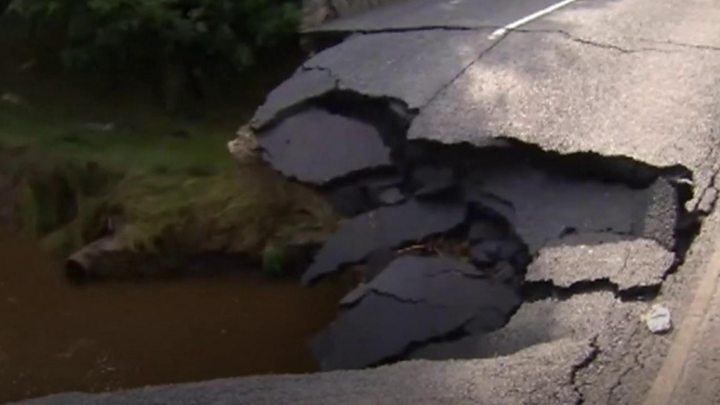 The problems include flooded farmland, increased fodder prices and concerns over changing weather patterns.
Rural Support's chief executive Jude McCann said rural communities needed "a functioning executive that can make decisions and release funds that will help them get back on their feet".
The problem is particularly acute in the north and west.
A decision on any compensation scheme for more than 200 farmers hit by last August's storms cannot be taken until a minister is in place.
The Glenelly Valley, near Plumbridge in County Tyrone, was badly affected.
Other farmers, in what are known as the "Slablands" near Eglinton, County Londonderry, are asking for additional flood alleviation work.
The area comprises of low-lying fields along the Foyle Estuary.
David Butler, a farmer in the area, reckons bad weather could end up costing him £50,000.
He lost a significant proportion of his barley harvest last year because the saturated fields could not take machinery.
And he is concerned that about 60 acres - a fifth of his farm - may not be dry enough to plant this spring.
Weather patterns
He and other farmers there have asked for some flood alleviation measures from the Department for Infrastructure.
Mr Butler said he has seen a marked change in weather patterns over the last decade, which has made his arable farm difficult to manage.
He said he sometimes became "downhearted" by the challenges it posed.
He has turned to Rural Support for both emotional and practical help.
The charity was founded in 2002 after the Foot and Mouth outbreak to support the farming community.
Confidential support can be obtained through its helpline on 0845 6067607.
The Department of Agriculture and Environment is under significant budget pressure.
A civil service options paper published before Christmas identified areas where savings might have to be made.
These included cuts to rural services.
No decision has yet been made on the final budget.