Principal tweets plagiarism apology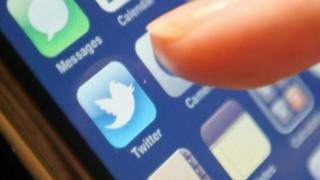 The principal of a school in Belfast has tweeted an apology following claims that he plagiarised an article which was printed in his school's newsletter.
Dermot Mullan, from Our Lady and St Patrick's College, tweeted that he "should have attributed" the article.
It came after a teacher at a different school claimed Mr Mullan had copied one of his blogs "word for word".
The article detailed a personal experience of working to improve exam results.
Tom Rogers, a history teacher and columnist for the Times Education Supplement, posted a photograph on twitter of the Our Lady and St Patrick's newsletter beside screenshots of his own blog.
He wrote: "This head teacher decided to copy one of my blogs word for word for his own school newsletter.
"I particularly like his signature and picture at the end.
"Hope his students have got the message - plagiarism is A ok!"
Dermot Mullan used the Our Lady and St Patrick's twitter account to reply.
He wrote: "Tom, we have never met in person or spoken and I have done you a wrong.
"I apologise. I should have attributed your article.
"I did have the same experience as a student.
"I would like to apologise in person if I had your contact details."
Mr Rogers wrote that he accepted the apology, adding: "I was very surprised you'd do this though, it's probably a breach of copyright but beyond that, a terrible example to students about plagiarism!
"I must say though, I enjoyed the fact you changed the grade you got from a B to an A."
When contacted by the BBC, Mr Mullan said he did not wish to make any comment.