Woman 'dragged from car' in Banbridge hijacking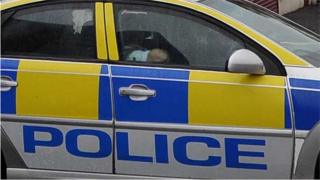 Police have praised the bravery of members of the public who restrained two men who are accused of hijacking a car in Banbridge, County Down.
Police said the men dragged a woman from her car in Church Square.
The car allegedly collided with several other vehicles, including one driven by a pregnant woman, before crashing into a roundabout.
Both men were arrested on suspicion of hijacking, aggravated vehicle theft and driving when unfit.
One of the men is accused of assaulting police.