Karen Bradley chairs fresh Stormont talks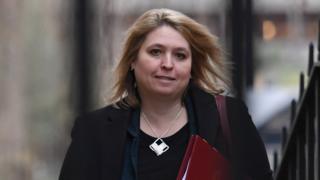 Talks have been held at Stormont in what has been described as a last opportunity to revive power sharing in Northern Ireland.
Speaking in the House of Commons, Prime Minister Theresa May said the people of Northern Ireland needed strong leadership.
New NI Secretary Karen Bradley has been holding individual meetings with the leaders of the five main parties.
Irish deputy prime minister (tánaiste) Simon Coveney is also at Stormont.
Northern Ireland has been without an executive since last January, when the DUP and Sinn Féin's power-sharing government broke down in a bitter row.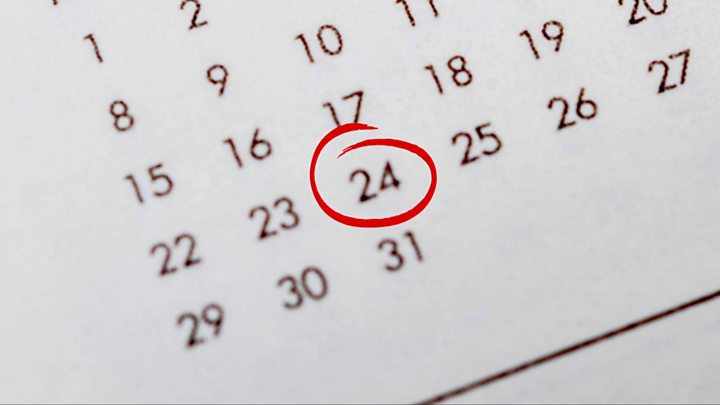 The two parties have failed to find a resolution despite several rounds of talks.
Mrs Bradley, who was appointed to the post earlier this month, has said "time is short" but there is one last opportunity to restore the executive.
Mrs Bradley has said the DUP (Democratic Unionist Party) and Sinn Féin came close to a deal last year.
"The gaps are narrow but there are still significant differences to overcome," she said.
One of the main stumbling blocks has been Sinn Féin's demand to give official status to the Irish language.
Other dividing issues include rights for same-sex couples to marry and measures to deal with investigations into killings during the Troubles.
'We need an outcome'
DUP MP Gregory Campbell described the tone of his party's meeting with Mrs Bradley as "quite productive".
"It was useful but we need more than useful meetings," he said.
"We need more than productive meetings. We need an outcome."
Mr Campbell said the need to set a budget as well as financial difficulties facing Northern Ireland's health and education services had given an added impetus to the need for success.
"We have passed the time for talks, it is time to get government back up and running," he said.
"Now we need to be sure to get to the finish line and get the product that both communities can live with."
Sinn Féin's Conor Murphy said he did not see any point in publishing any details of last autumn's talks.
"We said last year we made progress in the talks, we said we haven't made enough progress, we were very clear about all of that," he said.
"But we have never conducted our negotiations in public and that has served negotiations well over the last 20 years, so I don't think it serves any point to conduct negotiations in public."
'Everything up for discussion'
Ulster Unionist leader Robin Swann said his party held a "forthright and honest" meeting with Mrs Bradley, during which he stressed the need for an inclusive five-party talks process.
"We won't simply be here as window dressing," he said.
Mr Swann also called for clarity on progress made during previous negotiations between the DUP and Sinn Fein.
The SDLP leader also said details of compromises allegedly conceded by the DUP and Sinn Féin must be made public.
Colum Eastwood said the UK and Irish governments had told him Stormont's two main parties had given significant ground on key sticking points last November and were very close to a deal.
He said it was time for the DUP and Sinn Fein to stop pretending to the public they had not shifted their negotiation positions.
Paula Bradshaw of the Alliance Party said: "We need everybody, including the British and Irish governments, coming to this saying there is nothing off the table and everything's up for discussion."
On Tuesday, Taoiseach (Irish prime minister) Leo Varadkar said he would discuss the situation with Prime Minister Theresa May when they meet at a conference later this week.
He also said that both would be happy to become personally involved in the talks if they thought it could make a difference.