Mark Ponisi: Man and woman charged with murder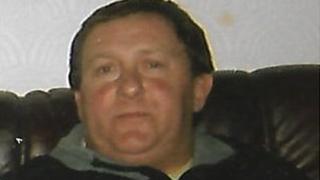 A man and a woman have appeared in court charged with the murder of a 53-year-old man in east Belfast on Saturday.
Patrick Crymble, 25, of no fixed abode, and Samantha Brown, 26, from London Road in Belfast, are accused of killing Mark Ponisi.
His body was found in a house in London Road, off Ravenhill Avenue.
Both defendants have been remanded in custody. The police objected to a bail application on behalf of Ms Brown.
The court was told she had a background of violence and planned to leave the country with her co-accused.
Mr Crymble is due to appear in court again via video link on 20 February.