Cigarette smuggler's court debt slashed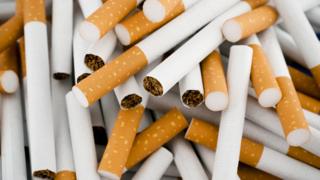 A Co Tyrone man who pleaded guilty to having more than five million cigarettes in 2008, has won an appeal.
Henry Patrick McLaughlin, from Coalisland, was convicted of evading customs duty and possession of criminal property.
He received a two-year suspended sentence and was ordered to pay £77,136.
The Court of Appeal reduced the figure to £5,000.
The case centres around the seizure of illegally imported cigarettes in County Armagh in 2005.
'Not proven in evidence'
Mr McLaughlin denied he had any interest in the cigarettes, other than a £5,000 "fixer's fee".
Lord Justice Deeny allowed the appeal and said the amount sought by the prosecution "had not been proved in evidence", and that Mr McLaughlin had not been given an opportunity to challenge the large claim.
Another of the convicted smugglers, Aidan Francis Grew, from Blackwatertown, was originally ordered in to pay £601,355.
He lost his appeal to have that amount reduced.