NI Events Company: Board members disqualified from being directors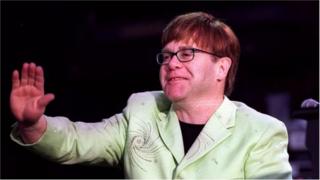 Legal action against former board members of a body which collapsed in a financial scandal has concluded, the Department for the Economy has said.
The individuals, who served on the board of the Northern Ireland Events Company, have pledged not to act as company directors for up to nine years.
In a statement, some of them said they agreed to the outcome "reluctantly".
The department said "misconduct" by board members "was not disputed".
But the individual board members claimed they were being made scapegoats for "the failings of government", who set up the quango.
Mervyn Elder, former chair of the board, accepted disqualification undertakings for nine years and the others for five years.
The Northern Ireland Events Company was established by Stormont. Its role was to promote sports events and music concerts. It folded in 2007, leaving the taxpayer to settle its £1.6m debt.
Following its collapse, a six-year investigation costing £1.2m led to disqualification proceedings against board members and former senior executives.
The former board members are: Mr Elder, Gerry Lennon, Jim Rodgers, James Clarke, Alan Clarke, Paul McWilliams, Bill White, Aideen Corr, Victor Haslett and Catherine Williamson.
In a joint statement from six of them, they pointed out that no civil servant had "been sanctioned for the failures in oversight of the NIEC".
It went on: "The sorry mess is a warning to anyone accepting an appointment to the board of a publicly sponsored company that they run the risk of being scapegoats for the failings of government in similar circumstances."
The board, the former chief executive Janice McAleese, and the former Department of Culture, Arts and Leisure have all been criticised for failings in several official reports into the affair.
Last year, Ms McAleese was banned as a company director for 14 years.
Her successor, Jasper Perry, received an eight-year disqualification.