77 'paedophile hunter' cases investigated by PSNI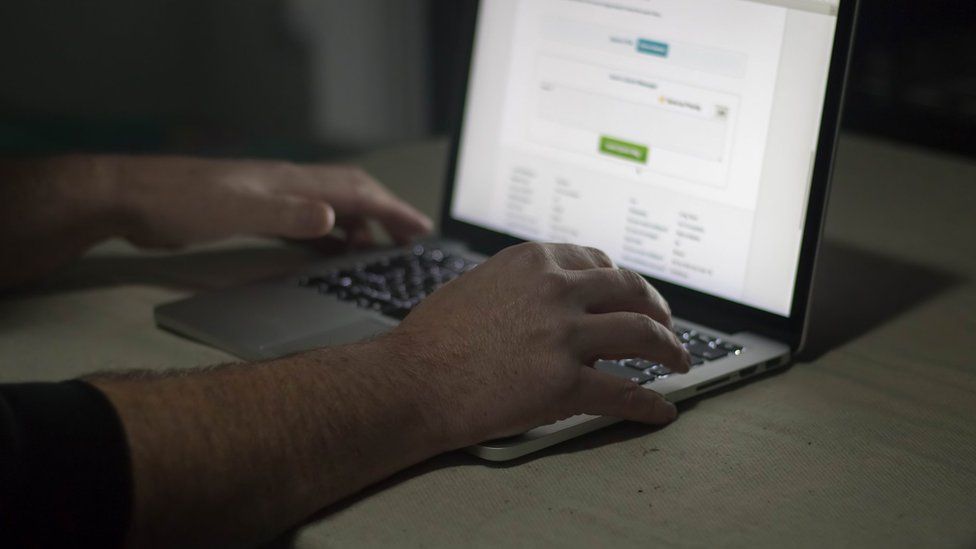 Police have had 77 incidents brought to their attention through so-called paedophile hunters since last June, a senior officer has said.
The head of the PSNI public protection branch said a small team of detectives is looking into cases brought to them in this way.
Ch Supt Paula Hillman said some of the cases have been closed due to lack of evidence or lack of identification.
She said the Public Prosecution Service is now considering three of the cases.
Both the Belfast Telegraph and Irish News reported on Wednesday that loyalist paramilitaries have attacked men accused of being paedophiles by online groups.
Ch Supt Hillman said anyone who believes they have information around safeguarding young people should bring it to police.
The online groups often pose as children to identify people trying to groom young people. They then confront the people, with the confrontation often streamed live on social media.
Critical thinking 'out the window'
Ch Supt Hillman urged people involved to "allow us as the investigators to do that within the law, that they stop what they're doing in terms of turning up at people's doorsteps, identifying people, acting as the arresting officer and as the judge and jury at that time and where they do have evidence, that they bring that evidence to the police.
"We will collate the evidence that we do have, which is our role, and then we will report it to the PPS, whose role it is to assess that evidence to see if it has met the threshold for prosecution."
She added: "We do now have a small team of detectives within the public protection branch, across crime operations, who are looking at the cases that have been brought to our attention through these operations streamed on social media.
"To date we have three cases so far reported to the Public Protection Service and we are working closely, we have specific points of contact in the PPS, and those three cases are currently with the PPS for a decision."
Jim Gamble, the former head of the Child Exploitation and Online Protection Centre, said that the issues around child safety are so emotive that sometimes "clear critical thinking goes out the window".
Of the online "paedophile hunter" groups he said: "The vast majority of them are self-serving, publicity seeking individuals, you can tell by the tactics they use that they're more interested in their own notoriety.
"So they're high risk and dangerous and the activity they're involved in is something that shouldn't be tolerated.
"I support the concept of digital detectives, ie volunteers working with the police - that's very different from unregulated people who have not been vetted, who have not been psychologically assessed going out there as if it's the wild west, being judge, jury and executioner.
"We need to change the law, there's no question about that, and the police need to be open and creative with regards to how they can harness public enthusiasm to work with them in the online space to make children safer."
A law graduate, who spoke to Radio Ulster's The Nolan Show, said he had been targeted on Facebook because he shared the name of a man accused online of being a paedophile.
"I received a few disgusting messages - really abusive - in which I was called a paedophile, I was told that I should be shot and various other vulgar terms," he said.
"I think I received about six or seven in total.
"I was sickened by it, I was quite angry as well, because nobody stops to consider or think about when these meets go wrong or the wider implications of the actions of these groups."