Bombardier expected to lose US trade case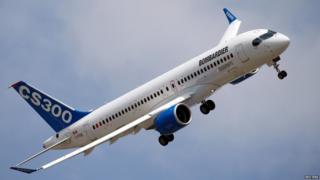 The Government expect Bombardier to lose a US trade case with Boeing in a final ruling due within weeks.
But a minister has rejected criticism of Prime Minister Theresa May's lobbying efforts.
Richard Harrington, a minister at the Department for Business, Energy and Industrial Strategy, was speaking at a Westminster committee.
He said: "The appeals the prime minister made to the president would not seem to have made a difference."
Mrs May spoke to US President Donald Trump about the issue before the US Commerce Department decided to impose near 300% import tariffs on Bombardier's C-Series aircraft in December.
It followed a complaint from rival Boeing about UK and Canadian aid to Bombardier.
The US International Trade Commission is due to make a final decision in the case by the end of this month.
But Mr Harrington told MPs on the Northern Ireland Affairs Committee: "My expectation is things will not be very different from what has already been determined."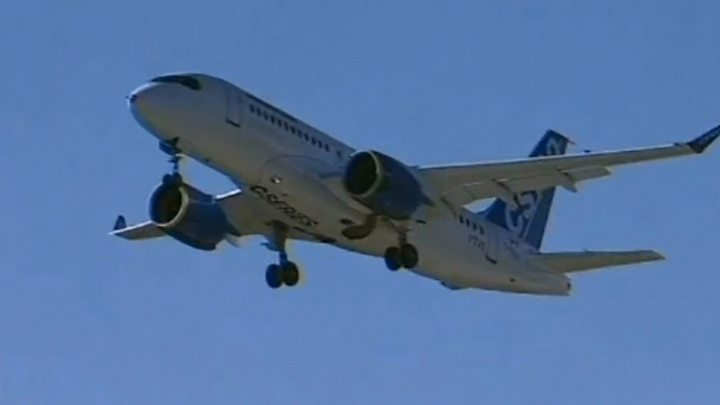 There have been fears the outcome could impact on jobs at Bombardier in Belfast, where 1,000 workers make wings for the C-Series.
The government, which is backing Bombardier in the dispute, could appeal the final outcome to the World Trade Organisation, but cases can take years to resolve.
Mr Harrington said he believed the entire Boeing case was "spurious", adding: "It is a complete try-on for their own anti-competitive purposes."
In evidence last year, Boeing told the committee that Bombardier had been found "to have violated trade law" in a sale to the US airline, Delta.
It argued: "The US process is not political but legal and it is very simple."
By expecting Bombardier to lose, the trade union Unite said the government was "raising the white flag on jobs without a fight".
Its assistant general secretary, Steve Turner, said Mr Harrington's comments were "a disgrace".