First Derivatives reaches £1bn market value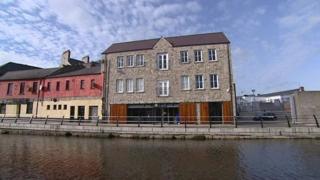 First Derivatives, the Newry-based IT firm, has reached a stock market valuation of more than £1bn.
The valuation represents the number of company shares multiplied by the current price of those shares.
First Derivatives share price has risen sharply in recent months from under £30 at the start of October to more than £40.
The company specialises in financial analysis software and now employs more than 2,000 people.
Last year, it increased its profits by 20% to £12.5m on a turnover of £152m.
The firm was founded by Brian Conlon in 1996 and floated on the stock market in 2002.
Mr Conlon is still the single largest shareholder.