Happiness Scrapbook: International journey to happiness
By Louise Cullen
BBC NI News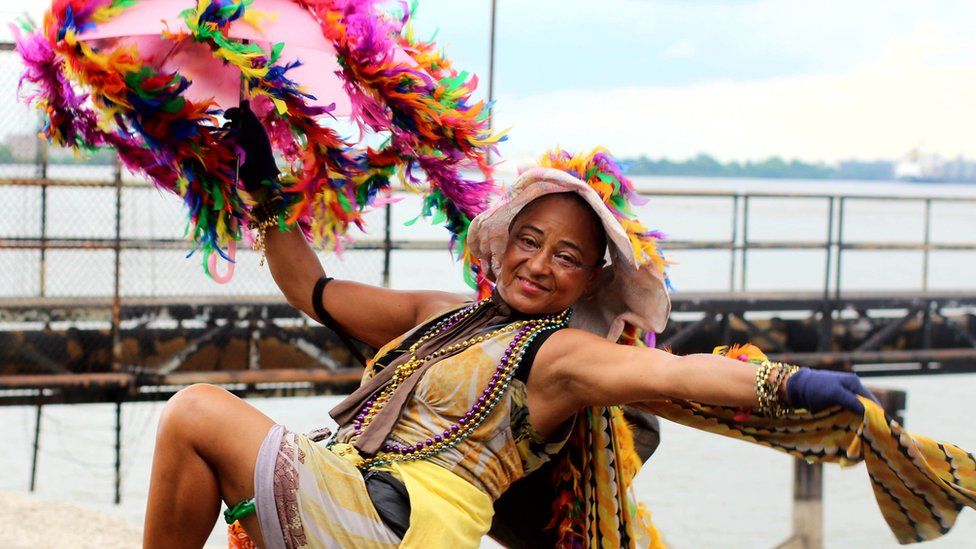 A survey by the NI Children's Commissioner last year showed more children than ever were seeking help for their mental health.
One young Omagh man took matters into his own hands when he became concerned about his own wellbeing.
The result is The Happiness Scrapbook.
Mark Quinn was an outgoing teenager, passionate about films and meeting people.
But as a student, he started to become aware of the impact of social media, especially its effect on his own confidence.
"Having studied Digital Media Communication, I have seen first hand the many wonderful things social media can do for businesses and people," he said.
"However, I also found it to be one of the most negative impacts on mental health - particularly for people my age and in the current seemingly endless cycle of bad news in the media."
To try to combat the negativity, he decided to take a lifelong hobby and use it to create a welcoming online environment open to all.
"All my life I've been taking photos and for the past eight years I've spent a lot of time making very old-fashioned scrapbooks filled with photos, tickets, birthday cards, letters - even receipts!
"Anything that is important to me I keep and file it in one of my many scrapbooks. It gives me such joy to look back on these.
"One day I just thought - maybe I could create a virtual scrapbook that everyone could share in?"
And so the Happiness Scrapbook was born.
Mark's first subject was a man who had inspired him throughout his life - his grandfather.
He provided more than 10 minutes in response to the only question Mark asks any of his subjects: "What makes you happy?"
"I've got quotes and photos from friends, family, strangers and people others have recommended as 'having something to say,'" said Mark.
"I brought my camera with me as I travelled across America during the summer and got amazing answers from coast to coast.
"The response from people has been amazing."
He now hopes to catalogue "happiness scraps" from every county in Ireland and is launching a website with his snaps and the words of the people he has photographed.
There are also other plans for the project.
"I've also started using the recordings from my American series to create short films entitled 'The Pursuit of Happiness,' said Mark.
"It's amazing how alive the words become once you actually hear what these people are saying and the ways in which they say it.
"My ultimate dream would be to have the scrapbook in print, to have something physical that I could pick up and leaf through," he added.
"And for anyone else if, on a bad day, they knew there was a little book on their shelf or a little image on their phone that inspires them - that idea is what I love.
"That idea is what makes me more than just happy. It makes me hopeful."