HIA victims 'cannot be paid without ministers'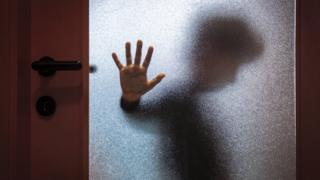 Victims of child abuse in residential homes will not receive interim compensation while the political deadlock at Stormont continues.
Compensation payments to abuse victims were recommended by the Historical Institutional Abuse (HIA) Inquiry.
But power sharing at Stormont collapsed days later.
The head of the NI civil service has written to victims explaining payments would be open to legal challenge without ministerial approval.
The HIA inquiry was set up by Stormont leaders to investigate allegations of abuse in children's residential homes run by religious, charitable and state organisations.
It was chaired by Sir Anthony Hart and its remit covered a 73-year-period from the foundation of Northern Ireland in 1922 through to 1995.
Sir Anthony Hart's recommendations
Compensation to survivors of abuse, including in homes/institutions not covered by HIA inquiry, and relatives of deceased
Permanent memorial erected at Stormont
Public apology to survivors
Establishment of a commissioner for survivors of institutional abuse
Specialist care and assistance tailored to needs of victims
The panel recommended that a tax-free compensation payment be made to all survivors of institutional child abuse, with lump sums ranging from £7,500 to £100,000.
Many of the victims are elderly and campaigners have expressed concerns that some could die before they receive compensation.
Frustration to anger
Victims felt abandoned after several decades of waiting for compensation, said Survivors North West's Jon McCourt.
"We have gone from frustration to anger," he told BBC news NI.
"Since the collapse of the Executive, every time there is an announcement of breakthrough, people's hopes were raised and then let down again.
"A mechanism has to be found to deliver the recommendations of the Harte report."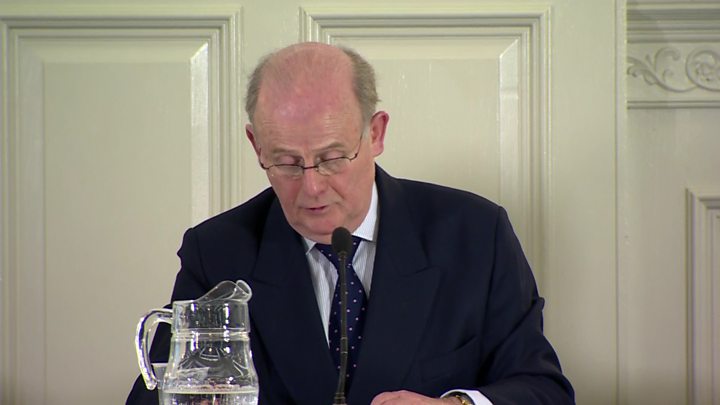 David Sterling's letter stated there was considerable sympathy for the victims, adding that their "frustration and disappointment" over the delay caused by political deadlock at Stormont was widely shared.
He acknowledged that, due to the ongoing political deadlock at Stormont, some victims have called for interim payments, while others want a full redress scheme to be quickly introduced.
"We understand why these calls have been made given the passage of time (over 10 months) since the report was published.
"Indeed, we have considerable sympathy with this. However, in our view, this would neither be justifiable nor deliverable without ministerial approval," he said.
Mr Sterling explained that former residents' compensation claims would have to be assessed, and that required the setting up of a scheme to weigh the evidence and check records.
"Without a supporting legislative basis, any such process could be vulnerable to challenge on (for example) how the process was designed and applied," he wrote.
"In the event of legal challenge, interim payments might need to cease until judgment was reached."
However, he said that civil servants were trying to "maintain momentum" by preparing draft legislation for any incoming ministers.
"In the absence of ministers and political decisions on the recommendations in the HIA Inquiry report, we are conducting this work on the premise that there would be full implementation of the Hart recommendations."
Mr Sterling added that because of the "political uncertainty," civil servants would prepare draft legislation on the basis that it could be laid in either Stormont or Westminster.
A copy of his letter was also sent to the five biggest political parties in Northern Ireland.