NI has never met key NHS cancer target
By Marie-Louise Connolly
BBC News NI Health Correspondent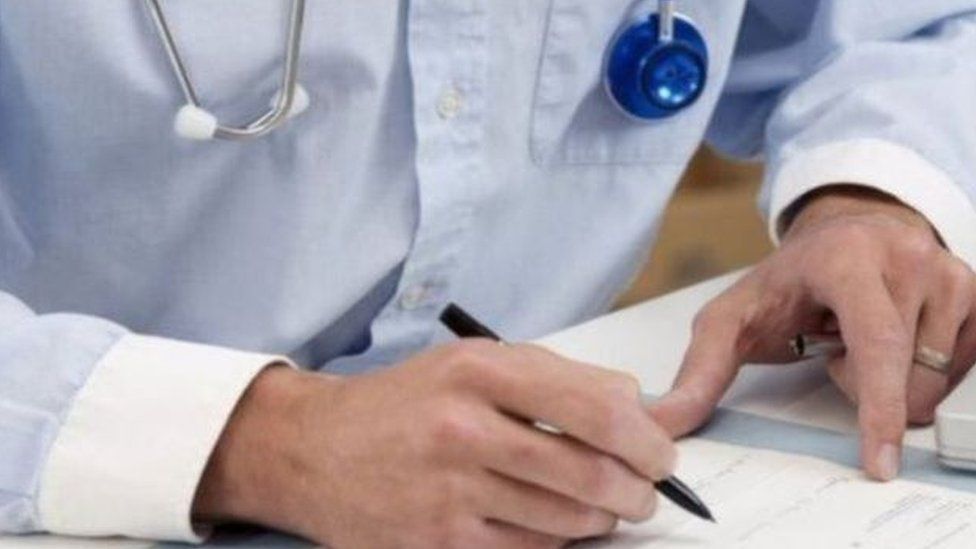 Northern Ireland has never met a key NHS waiting times target for cancer treatment since it was introduced eight years ago.
The target states that at least 95% of patients should begin treatment within 62 days of receiving an urgent cancer referral from their GP.
It was introduced in April 2009 but has never been achieved.
The BBC has collated several years of health statistics across England, Scotland, Wales and Northern Ireland.
The report also shows that the number of people in Northern Ireland waiting for routine operations or to see a consultant for the first time is considerably higher than in the rest of the UK.
Currently there are over 12,000 local people waiting for a routine operation.
It is the first time that UK-wide figures have been gathered, compared and published.
The Health and Social Care Board said it accepts some waiting times are not good enough and that there is a need for ongoing investment and reform.
None of the four UK nations are performing well - but when it comes to Emergency Department performance Northern Ireland is doing particularly poorly.
Like the cancer target, some ED targets - such as a requirement for 95% of patients to be seen within four hours - have also never been met.
Waiting lists for planned operations have also been deteriorating.
Back in 2015, the Department of Health had a target of 70% for the number of people who would receive a routine operation within 13 weeks, but having repeatedly failed to reach that target the department reduced it to 50%.
Despite the cut, the target continues to be breached most of the time across the five health trusts.
While there is concern about all waiting time targets, the statistics around cancer performance are the most worrying.
Joanne Grimley lives in north Belfast and has secondary breast cancer.
While she received her treatment within 62 days she says she is having to wait longer each time to receive her test results.
"Dealing with cancer is tough. But waiting for the results of tests is especially gruelling," she said.
"I receive scans every three months - the results will determine how I live for the next three months.
"It can mean I need chemo. It might say I am ok. I never know.
"I used to get the result within a week of the scan - now it is more like three weeks. That is stressful."
The Health and Social Care Board admits its services are stretched.
Speaking to the BBC, the Deputy Chief Executive, Michael Bloomfield, said: "There are around 35,000 more surgical procedures required than the health service currently has capacity for.
"Without the additional funding that is required to see those patients or have them treated in different ways, it is regrettably inevitable that waiting times will increase to the position they are now in.
"There is widespread acceptance that this is unacceptable and the focus needs to be on addressing that position."
The BBC has created a tracker system which will provide information about how local hospital services are performing on three key targets.
It will be updated throughout the year as the monthly and quarterly figures are published by the various health departments.
The public will be able to log on and check how their own health trust is performing by putting in their postcode.