Stunning images win Belfast Zoo photo competition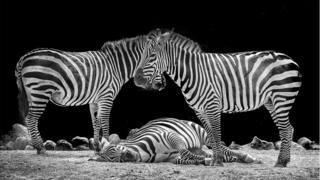 The residents of Belfast Zoo have been enjoying a photo shoot, courtesy of some eager beavers keen to win kudos for their camera skills.
The winners of Belfast Zoo's annual photographic competition have been announced.
The competition, which has been running for 34 years, is aimed at budding and amateur photographers.
Zoo manager Alyn Cairns said the judges had been "stunned" by the standard of the submissions.
Ms Cairns said the zoo had received almost double the amount of submissions this year - with more than 650 entries.
"This year we even introduced a new category to challenge visitors to get some snaps of our most endangered primates," she added.
"We were astounded by the number of species represented in the competition from the tiny pygmy marmoset to Tina the elephant."