£4m solution to railway leaves problem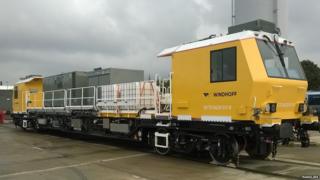 Translink has spent about £4m on a train to clear leaves from the line, the company has said.
The train uses high-powered water jets to clear the line before depositing a gritty material to prevent slippage.
"Poor railhead adhesion" as it is sometimes known can occur when fallen leaves are compacted on the line, making it slippery like black ice.
"We have teams working hard to combat these conditions to keep our services running safely", said the company.
NIR spends about £450,000 each year keeping its 206 miles (333 km) of tracks free from autumn leaves - so the new train represents an investment of more than £19,000 per mile.
In Scotland, drivers have been trained on simulators to deal with the effects of leaves on the line on acceleration and braking.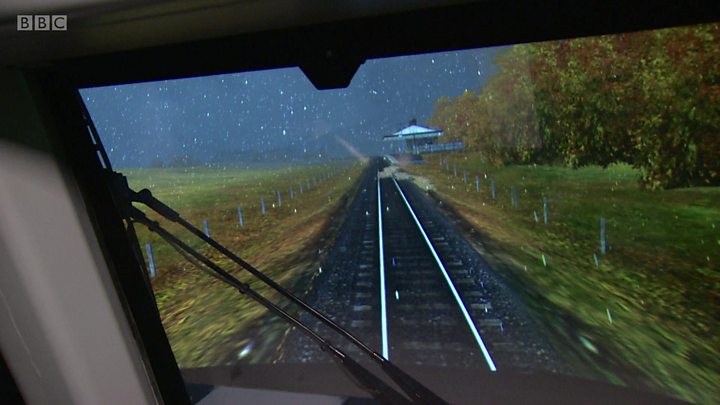 Acts of nature have long carried the blame for train delays.
In 1991, the "wrong type of snow" was infamously blamed for major delays across the British Rail network.
In 2006, BBC Wales reported that "high levels of pollen" were causing delays on the Shrewsbury to Aberystwyth line by gumming up train radiators.
Not forgetting the shocking incident in September 2017, when 30 cattle blocked the line near the village of Mortimer in Berkshire delaying the train to Basingstoke by almost an hour.
More disturbingly, the Jubilee Line of the London Underground was closed for month in 2013 due to acidic water seeping into the tunnels.
And although in Northern Ireland the chances seem fairly slim, steel rails can buckle when they reach 27C, and this caused widespread delays in the more temperate areas of the UK in 2015.
Of course, even a £4m specialist engineering train is no guarantee against the forces of Mother Nature, and Translink, which operates NIR, advises its customers to keep an eye on the Translink Journey Planner App and www.translink.co.uk for up-to-date travel information.