Royal Victoria Hospital workers in theft and drug charges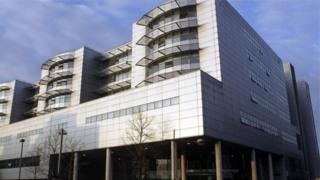 Two members of temporary agency staff at Belfast's Royal Victoria Hospital have been charged with theft and drug offences.
The charges include intent to supply medicinal products "otherwise than in accordance with a prescription".
The men were arrested at the hospital on Monday afternoon.
They are due to appear in court on Monday 30 October.