Hydebank Wood: Prisoners receive medical treatment after taking drugs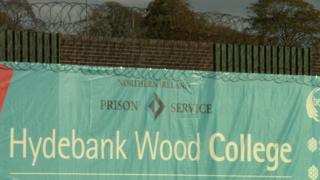 A number of prisoners at Hydebank Wood in south Belfast have received medical treatment after taking illicit drugs, it is understood.
It is believed two of the prisoners have been taken to hospital and their condition is not life threatening.
Four more were given medical treatment inside the prison for women and young male offenders
A spokesman for the NI Prison Service confirmed that there is an "ongoing incident" at the prison.
"However, it would be inappropriate to comment further at this stage," he said.