Ex-Celtic coach to plead guilty to two sex charges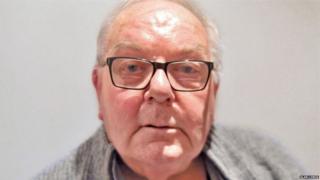 A former Celtic Football Club youth coach and kit man is to plead guilty to at least two of eight sex charges, Belfast Crown Court has heard.
Jim McCafferty will only reply to the charges after being deemed medically fit to do so.
Mr McCafferty, formerly of Raby Street, south Belfast, was due to be formally charged but the arraignment was adjourned until November.
A psychiatrist's report said he should be examined by other specialists.
Mr McCafferty, who was not in court for the brief hearing, faces eight charges of intentionally touching a boy under the age of 16.
He was arrested last December after giving an interview to a national newspaper and then walking into a Belfast police station.
A prosecution lawyer said that, having read the psychiatrist's report, there were "real concerns" over the former coach's cognitive abilities, and that the Crown would want to have their own expert reports on him.
A defence lawyer indicated that "there would be pleas to counts one and two" and asked for this to be registered by the court.
Medical issues
However, he said a psychiatric report, which only became available on Monday, highlighted other medical issues that needed investigation.
He said that would require examinations and reports from a pharmacologist, and a neuropsychologist, both of which would need time to complete.
The judge, who said that "realistically" it could take up to a couple of months for the reports to be completed, agreed to adjourn the case until the beginning of November.
Mr McCafferty, who previously lived in the Glasgow area, worked at Celtic Football Club more than 20 years ago.
He was also a kit man for other Scottish clubs, including Falkirk and Hibernian, before moving to Northern Ireland around seven years ago.