Invest NI injects £124m into firms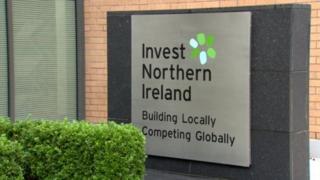 The Audit Office has said it is too early to know if a £181m aid scheme for Northern Ireland businesses is delivering value for money.
It has published a report covering Invest NI's Access to Finance programme.
The scheme - set up in 2009 and due to run for another seven years - was a response to a reduction in bank lending after the economic crash.
It is made up of £104m from Invest NI and the rest from private investors.
To date, £124m has been invested in local small-to-medium firms, in the hope they will grow and create jobs.
The Audit Office report states: "Whilst there is potential for longer-term success, sufficient evidence is not yet available to demonstrate that it is delivering value for money."
Invest NI said it welcomed the fact the Audit Office recognised the scheme "is providing an important source of finance".
"It is estimated that the funds will create almost 4,500 jobs," a statement added.