Petrol bomb thrown into living room of Armagh house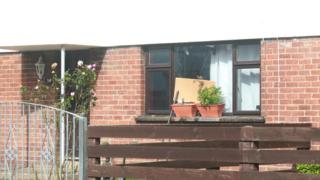 There was a petrol bomb attack on a house in Alexander Avenue in Armagh City in the early hours of Sunday morning.
It was reported at about 00.45 BST that a brick had been thrown through the front window followed by the petrol bomb, which ignited in the living room.
However a man in the house put out the fire which caused scorch damage.
Two men and one woman were in the property at the time but no one was injured.
Men, dressed in dark clothing, were seen leaving the area on foot following the incident.