Belfast body find: Man's death investigated by police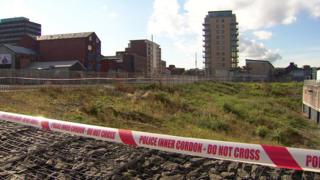 The death of a 22-year-old man whose body was found in Belfast city centre is being investigated by police.
The alarm was raised after a woman found the man's body on Hope Street on Friday afternoon.
A post-mortem examination has been carried out to determine the cause of death, but details have not been released.
Police said they are investigating the circumstances surrounding the man's death.