Patrols 'ramped up' after fires at city cemetery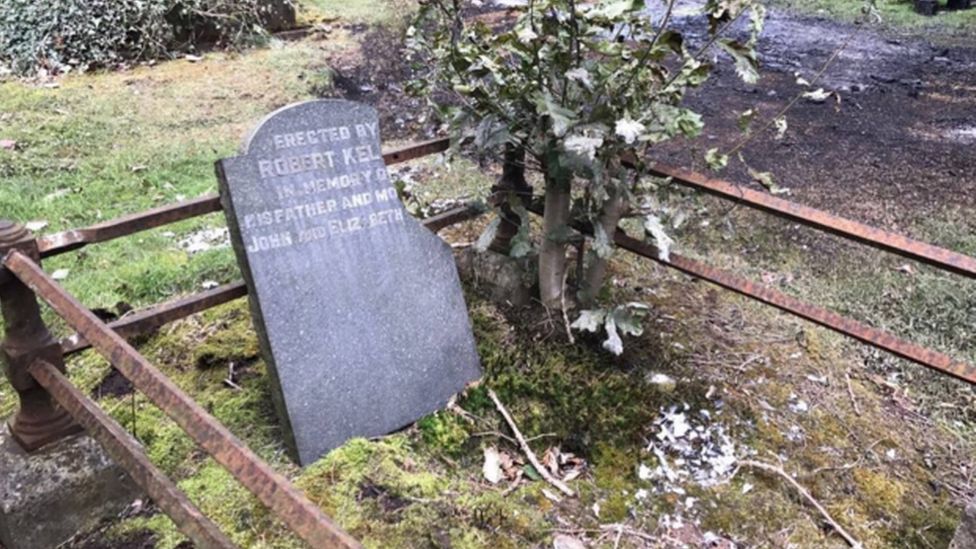 Police say they have "ramped up patrols" to combat anti-social behaviour in a Belfast cemetery.
Fires were lit around graves in the city cemetery at the weekend and gravestones were damaged in acts of vandalism.
Police said they were working with Belfast City Council to tackle the ongoing problem.
A spokesperson for the police said "youths" were responsible for what was becoming "a worrying trend".
Two signs in the graveyard were taken down and a patch of grass close to the graves was set alight over the weekend.
A chunk of headstone was also removed from a grave.
"Youths, yet again, are lighting fires in and around graves and treating what is meant to be a place to pay respects with complete disregard," added the spokesperson.
"How would you feel if this was your family's grave?"
The police have issued an appeal for information.
Insp John Sayers said he believed the damage was caused by young people who may not realise the upset caused to relatives when they find their loved ones resting place has been disturbed.
"While we will continue to work with Belfast City Council to tackle this issue, we are also appealing to the local community and parents to make sure they know the whereabouts of their children," he said.
A spokesperson for Belfast City Council said the vandalism was the subject of an ongoing investigation.