Keep out of jail order cuts re-offending rates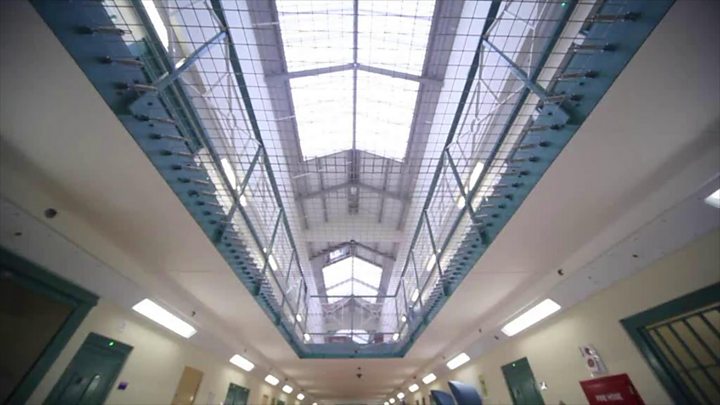 More than 170 offenders convicted of crimes which normally attract jail terms of a year or less have chosen to serve their time outside prison.
The enhanced combination order, which combines community service with strict supervision, was developed by the Probation Board.
The aim is to deter those who end up in custody from reoffending.
It has produced some positive results with a 40% reduction in the reoffending rate for those who complete the order.
The pilot has been in operation in the two court areas of Armagh and South Down, and Ards.
The orders cost around £6,000 - a tenth of what it costs to keep a prisoner in jail for a year.
Martin Trimble recently completed one, instead of a short prison sentence, and said it had helped to turn his life around.
"I was going to community service and once a week I had my appointments, my counselling, my probation officer," he said.
"And yes, I was never able to belittle the crime, it was always there."
All of the offenders on the order are required to undertake a mental health assessment. They are referred to the appropriate services if a professional decides that they require treatment.
"I think when you get institutionalised your mental state deteriorates and you could do anything and you could make silly mistakes that you shouldn't have made," he said.
"With the order, I think I had more of an opportunity to change my life in the future rather than maybe making the same mistakes," he said.
"I don't know whether if I'd ended up in jail, I would have come out with remorse and regret and maybe learned from that mistake. I probably wouldn't have."
There is a restorative justice element to the order as victims are asked whether they would like to be put in contact with the person who perpetrated the crime against them.
Maddie O'Neill from Victim Support NI said victims can also suggest different types of community service.
"Most people are saying that they want it to be something manual, that they want it to be something physical," she said.
"But a lot of the time, it's not really for victims about what they do.
"It's about their voices being heard. So getting the question asked and getting the chance to feed in and even being asked what would you like to see the person do, has a bit of a restorative effect for people."
Nine out of ten people sent to prison in Northern Ireland are there for less than a year.
Paul Doran, director of rehabilitation at the Probation Board, insists the order is no "soft-touch" approach, with offenders strictly monitored throughout their sentences.
"Probation are keen to expand the scheme and, indeed, judges in the other court areas are very keen to have it," he said.
"We will be talking to the Department of Justice in a problem-solving approach to crime, to try and identify resources to expand enhanced combination orders throughout Northern Ireland."
The enhanced combination order pilot has recently been extended until March next year.
The Probation Board's goal of expanding the order across Northern Ireland could depend on whether devolved government can be restored at Stormont.