Manufacturing jobs boost with 282 NI posts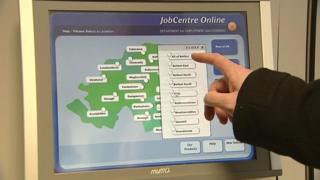 Northern Ireland's manufacturing sector has received a boost with 282 new jobs.
Invest NI announced businesses working in food, pharmaceuticals and transport equipment were spending a combined £22m on expansion projects.
There have been calls for a strategy to help the sector after job losses at the likes of Bombardier and JTI Gallaher.
Despite this, employment in the sector has been rising and now stands at almost 82,000.
Stephen Kelly, the chief executive of the Manufacturing NI, said the new jobs were encouraging news.
Invest NI said the posts, being created by 30 firms, would generate £6.3m in salaries for the local economy.
Budget reasons
The announcement came as new figures showed unemployment in Northern Ireland continues to fall.
The jobless total fell in May by 300 to 31,200 - down for a 14th consecutive month.
However, official figures showed a continued rise in the long-term problem of economic inactivity, which reflects the number of people neither in work, nor looking for a job.
That figure now stands at 27.2%, after the biggest quarterly jump in eight years.
The last Northern Ireland Executive developed a strategy to tackle the issue, but it was never implemented for budget reasons.