Armed robbery in St. George's Market area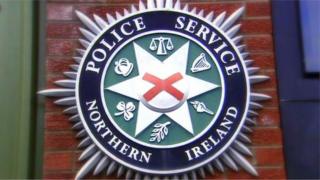 A woman who was working in a food outlet in the St George's Market area of Belfast has been left distressed after an armed robbery.
It happened at about 09:00 BST on Saturday morning.
A man described as about 5ft 11" tall, of medium, stocky build and wearing a dark hoodie, coat and woollen hat entered the shop carrying what appeared to be a firearm, police said.
He made off with money from the till. Police have appealed for information.
Det Sgt Moffett said: "We would like to hear from anyone who witnessed this incident.
"A female member of staff was left distressed by the incident but did not require hospital treatment."