Second Strangford Lough rescue in 48 hours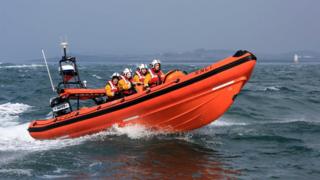 A second group of people have been brought to safety after getting into trouble on Strangford Lough in the space of 48 hours.
The RNLI lifeboat was launched on the County Down lough on Thursday night.
A group of five men had got in to difficulty on a seven-metre yacht and were escorted back to safe water. No one was injured.
Seven others were rescued by the RNLI after becoming stranded on islands on the lough on Wednesday.