Northern Ireland bikers pay respects to Italian Dario Cecconi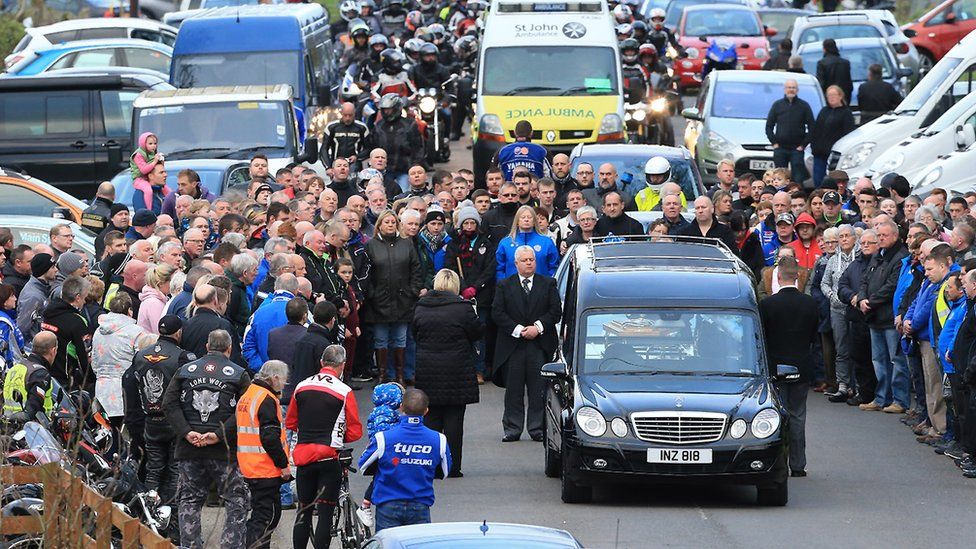 The body of 38-year-old Dario Cecconi was taken on a lap of honour of the Tandragee 100 road race circuit in County Armagh on Thursday evening.
More than 300 motorcyclists turned out to say a final farewell to the Italian road racer who died following a crash at the Tandragee 100 at the weekend.
The convoy included fellow riders, fans and many more from the motorcycling community.
Members of Mr Cecconi's family were also present.
There was a blessing at the start line before the hearse made its way around the circuit.
Onlookers broke into spontaneous applause in tribute to the popular Italian rider who called the course "home".