Woman dies as lorry and car collide in Strabane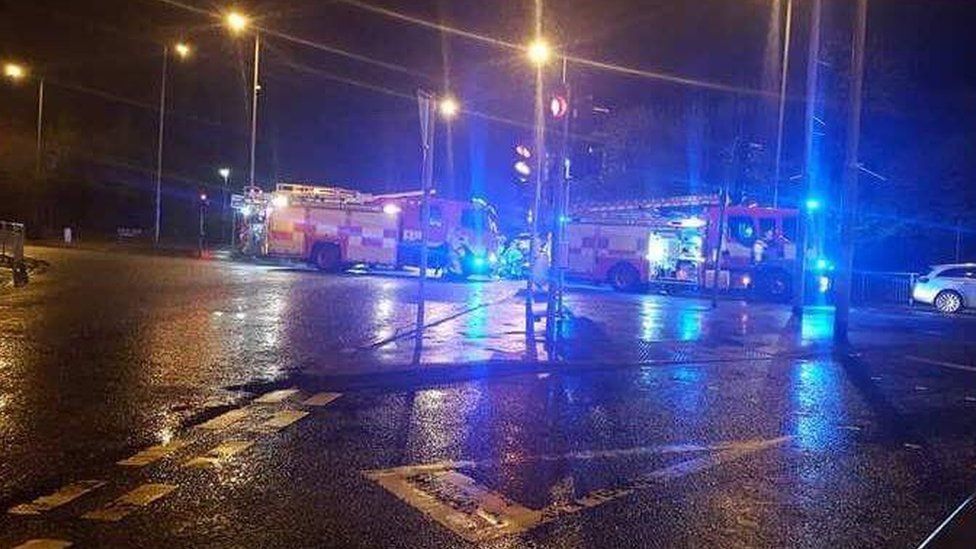 A woman has died following a collision between a car and a lorry in Strabane.
Margaret McLaughlin, who was a front seat passenger in the car, died in hospital from injuries she sustained in the crash which occurred at about 22:30 BST on Monday.
The 69-year-old's husband, who was driving the car, remains in hospital in a stable condition with injuries which are not thought to be life-threatening.
A 20-year-old man has been charged with causing death by dangerous driving.
He has also been charged with having no driving licence and using a car without insurance.
The collision happened at the junction between the Urney Road and Great Northern Link - referred to locally as the Strabane bypass.
SDLP MLA Daniel McCrossan said that Mrs McLaughlin, who was from the Strabane area, "was very well known and loved".