Repairs on Belfast to Portadown railway line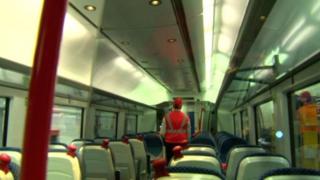 Some train services will be replaced by buses as work begins on Tuesday night to replace ballast on the railway line between Knockmore near Lisburn and Lurgan.
It is part of a £25m project funded by the Department for Infrastructure, with support from the Connecting Europe facility.
A total of 21 miles of track will be repaired during the entire project.
This phase involves three miles of twin track between Lisburn and Moira.
The repairs, between Tuesday and Saturday will take place at night, and will involve service changes affecting the last train in both directions.
Further details are available on the Translink website.