Condemnation of DUP exchange about boilers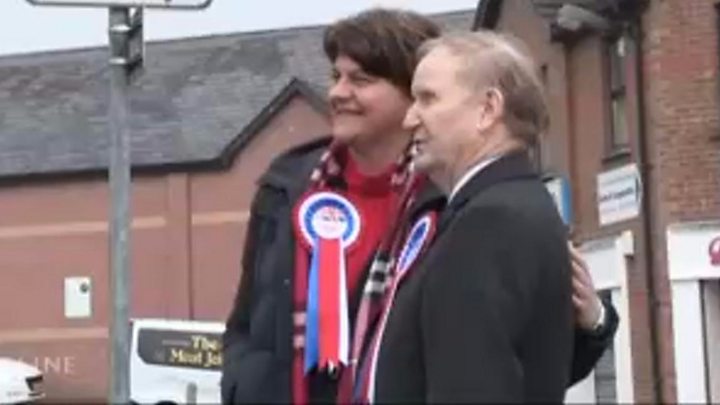 There has been condemnation from some political parties of an exchange between DUP party chairman Lord Morrow and former First Minister Arlene Foster on Friday.
Speaking in response to a comment about it being "a lovely sunny day," Lord Morrow said: "It's hot. Yes, the boilers are all working."
Mrs Foster replied: "Stop".
The (RHI) scheme was set up to encourage uptake of eco-friendly heat systems over the use of fossil fuels.
But its overgenerous offer of fuel subsidies meant it could cost taxpayers an extra £490m.
Some politicians hit out on social media at the exchange shown on BBC's Newsline.
Alliance Leader Naomi Long reacted on Twitter saying, "Nothing as amusing as risking £480m of tax payer's money, Lord Morrow? Except this joke's on all of us."
TUV leader Jim Allister said, "Frivolous remark today by DUP Chair, Lord Morrow, about the boilers all being on, shows DUP just doesn't get it. Voters do."
The SDLP chairperson, Ronan McCay, tweeted that Lord Morrow's comments prove that the DUP "have both lost the run of themselves and lost touch with ordinary people. Appalling arrogance!"
The DUP has been contacted for comment.