Woman threatened in north Belfast burglary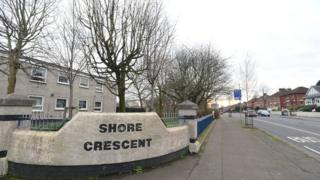 Two masked men have forced their way into a house in north Belfast.
It happened in Shore Crescent about 23:30 GMT on Saturday.
The men threatened a woman inside and caused damage to the house before leaving.
There were no reports of any injuries.
Police are appealing for information.