Ireland's oldest citizen dies at 108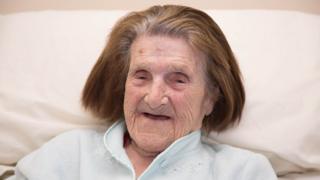 Ireland's oldest citizen, Sarah Clancy, has died at the age of 108.
She was born on 2 May 1908 and was a native Irish speaker.
Ms Clancy was from Connemara, Co Galway, but she spent much of her life living in the US before returning home to Galway in 1988.
She died peacefully in her sleep on Tuesday morning.