Shot fired at house in West Belfast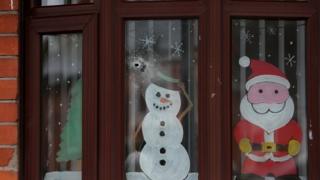 Detectives have said they are investigating a shooting at a house in west Belfast.
It happened on Saturday morning just before 07:30 GMT in Whiterock Crescent while two people were inside.
No-one was injured.
Sinn Féin MP Paul Maskey condemned the attack: "It's hard to fathom that anyone would fire into a home and especially when we are on the eve of Christmas," he said.
Police said enquiries were on-going and appealed for anyone with information to get in touch.