IFA pays out £28k to unfairly dismissed manager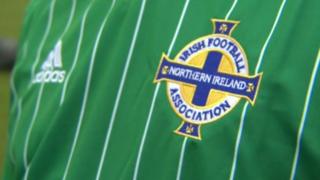 A former commercial manager at the Irish Football Association (IFA) has won almost £30,000 in compensation at an employment tribunal.
Tracey Campbell was awarded the compensation after claiming unfair dismissal from the IFA.
She was made redundant by the IFA in September last year.
But the tribunal found that the redundancy process had been a "sham" and part of an attempt simply to replace her with someone else.
At the tribunal, the IFA defended their actions, but their evidence was described as "unsatisfactory and evasive in several respects".
Since being made redundant, Tracey Campbell has got a new job, but on a much lower salary.
The tribunal concluded she had been treated unfairly by the IFA and awarded her £28,700 in compensation.
In response, the IFA said: "The association accepts the ruling of the Fair Employment Tribunal in relation to former employee Tracey Campbell and will not be appealing the decision.
"We note the findings of the tribunal and we intend to learn from any mistakes made by us."