Civil service agency workers cost £10m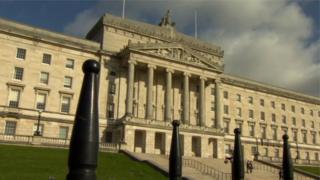 Stormont spent more than £10m on agency workers in the Northern Ireland Civil Service at a time when it was making redundancies, it has been revealed.
More than 3,300 civil servants left under the voluntary exit scheme.
But during that time hundreds of agency workers were hired, at a cost of £10.6m.
Details were released by the department of finance to the Traditional Unionist Voice leader Jim Allister.
The department said it did not know if some people who took redundancy packages returned to the civil service as agency workers.
But it said this "is permissible under the rules".
The department said reducing the size of the civil service by 3,327 people "will generate an annual pay bill saving of approximately £100m".
The voluntary redundancies took place between March 2015 and May 2016.
On June 1 2016, there were 497 agency workers in the Civil Service.