Arrest over suspicious death of man in Coleraine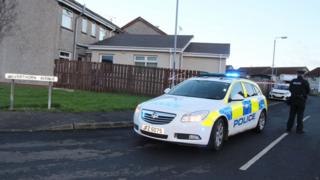 Police are treating the death of a man in Coleraine, County Londonderry, as suspicious and have made an arrest.
The man, 56, died at Silverthorn Avenue in the town and police were informed of his death just after 12:00 GMT on Tuesday.
Officers investigating the circumstances of his death arrested a 25-year-old man in Coleraine just after 17:30 GMT.
There are no further details at present.