RHI: Applications rocketed while ministers were away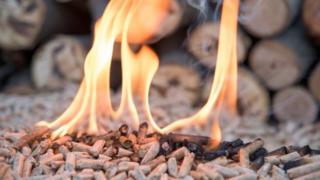 When the spike in applications for the ill-fated Renewable Heat Incentive (RHI) took place the minister responsible was mostly away from his desk.
Jonathan Bell had been removed from office by the DUP as part of the rolling resignation scheme in response to a Stormont crisis.
The crisis was sparked in September 2015.
It centred around allegations that IRA members had murdered Kevin McGuigan.
The DUP responded by saying it could not be business as usual at Stormont.
Two days earlier a reduced tariff system for the Executive's RHI scheme was announced.
But the ten week period before it could be introduced saw a now infamous spike in applications - when DUP ministers were away from their desks for all but a few hours a week.
Renewable Heat Incentive scheme in numbers
1,946 applications were approved under the non-domestic RHI scheme - a 98% approval rate
984 were received in just three months - September to November 2015 - after officials announced plans to cut the subsidy but before the change took effect
The assembly's Public Accounts Committee was told that a subsequent independent audit had found issues at half of the 300 installations inspected
14 of those fell into the most serious category where fraud was suspected
Payments to five of these 14 sites have been suspended
The rolling resignation plan designed by Peter Robinson ended on October 20.
By which time applications for the scheme had rocketed.
In September there were 99, in October 429 and in November 452.
Almost as many applications were received as during the previous 34 months since the scheme began.
The in/out ministers plan avoided an Assembly election having to be called.
But was it at least partly at the expense of the public purse?