150 new jobs in Social Security Agency in Northern Ireland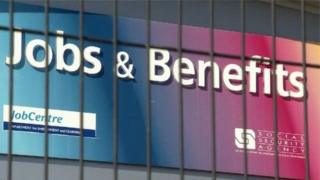 About 150 jobs are being created in the Social Security Agency in Northern Ireland to deliver services to claimants in Great Britain.
Most of the jobs will be in Ballymena, with about 20 in Londonderry.
The posts will assist in the delivery of Universal Credit and the Benefit Cap and are expected to be fully operational by autumn 2017.
The contract is for an initial two-year-period after which it will be reviewed.
Communities Minister Paul Givan said: "This new contract is the second to be secured by my department this year on behalf of The Department for Work and Pensions (DWP) and underscores their confidence in the quality skills and service our staff in Northern Ireland consistently deliver."