Loyalist 'supergrass' trial adjourned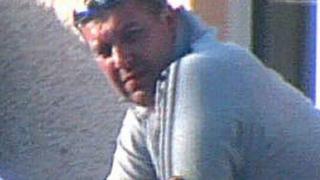 The case of a loyalist supergrass accused of five murders, five attempted murders and 25 conspiracy-to-murder charges has been adjourned.
A defence lawyer for 44-year-old Gary Haggarty, whose address was given as care of the PSNI, told the court they needed more time to consider the case.
Mr Haggarty is facing an unprecedented 202 charges.
They relate to paramilitary activity over a 16 year period in the 1990s and 2000s.
1,100 interviews
The defence pointed out that the papers involved in the case included 1,100 police interviews alone.
The 44-year old former tyre fitter, whose address in court was given as c/o PSNI Knocknagoney, did not appear at Belfast Crown Court today, where his legal team launched an application to postpone his arraignment.
The charges were due to be formally put to Mr Haggarty for the first time in a Crown Court, and his plea was due to be entered.
Mr Justice Treacy listed the arraignment to take place next April, following a review on 3 February.