Queen's University to lead body toxins research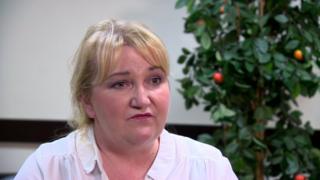 An international initiative examining natural toxins in our bodies is to be led by an expert from Queens University, Belfast (QUB).
It will examine whether natural toxins or manmade chemicals create a dangerous mixture that can affect hormones and cause illnesses such as cancer, obesity, diabetes and infertility.
Funding worth 4m euros (£3.4m) has been set aside for the research led by Dr Lisa Connolly.
QUB will receive 1.2m euros (£1m).
Dr Connolly said it would fund vital work aimed at identifying the impact these chemicals can have on the hormone system.
"This is really important funding for Queen's University, Belfast," she said.
"It's a huge project, it puts us on the world map as leading in this area and it will be used to carry out very important research looking into this global health problem.
"We're currently looking for 15 young researchers to join the research project and we will train these researchers to be the new generation of experts in this research area."