PSNI probes football child abuse claims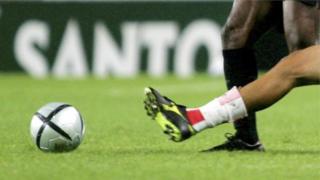 Police in Northern Ireland have begun investigations into allegations of child sexual abuse related to football clubs.
The PSNI told the The Nolan Show that it had received a "very small number of allegations of non-recent child sexual abuse linked to football clubs".
It is not yet known which clubs are linked to the investigations.
More than 20 former footballers in the UK have come forward with allegations of historical abuse in the sport.
To date, 55 amateur and professional football clubs are linked to claims of abuse and 350 people have alleged they are victims.
The PSNI are the latest police force to confirm it has opened investigations, joining 20 others across the UK.