Woodstock Road, east Belfast: Pledge after vandals smash defibrillator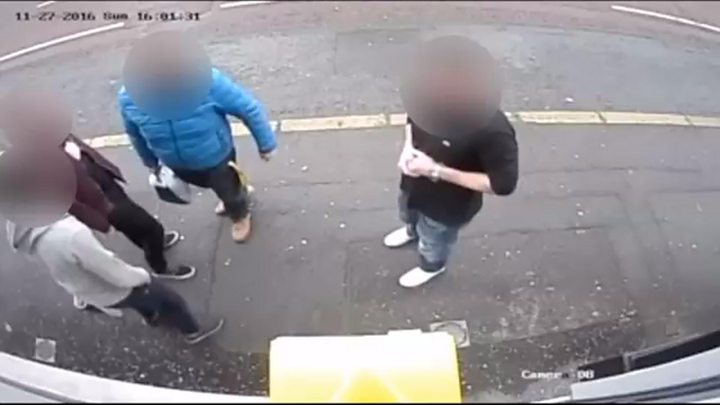 A Belfast businessman has pledged that a vandalised defibrillator will be back in working order as soon as possible.
The defibrillator had only been installed at Crymble and Sons funeral directors for a week when the window was smashed on Sunday afternoon.
Andrew Crymble watched the incident happening at the Woodstock Road premises on a live CCTV feed.
A 29-year-old man has been charged with criminal damage and is due to appear at Belfast Magistrates' Court in December.
"I watched four gentlemen working with the defibrillator and then a gentleman punching the defibrillator," Mr Crymble said.
"This morning, we're going to put a new pane of glass into the front and get the machine checked over and put back into action.
"This will not stop this machine being here, it will stay here."
Mr Crymble added: "One of the reasons I did it was that I have a friend whose oldest brother passed away about six weeks ago.
"What sustained his life for a period of time was a defibrillator [used] by his work colleagues."