Sport NI chief Antoinette McKeown dismissed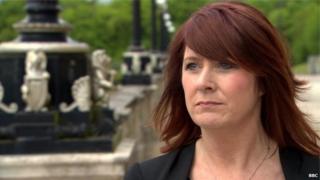 The chief executive of Sport NI, Antoinette McKeown, has been dismissed following her suspension.
Ms McKeown, the first woman to be Sport NI's chief executive, was suspended on full pay from her role last March.
Investigations were conducted into a number of grievances cases.
Ms McKeown said she and her legal team will be lodging an immediate appeal to what she described as a "shocking decision".
Sport NI said: "Following a disciplinary process, chief executive Antoinette McKeown has been dismissed, subject to appeal."
A spokesperson for the Department of Communities, which is responsible for Sport NI, said it would be inappropriate to comment on a matter involving employees.
Ms McKeown had been appointed as the head of Sport NI - the body charged with encouraging participation in sport - in June 2013.