Antrim arson: Family 'traumatised' after attack on cars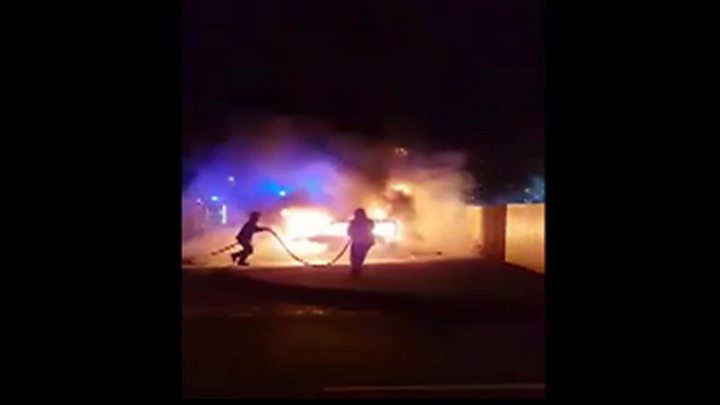 People living in an Antrim estate said they feared an oil tank would explode during an arson attack on cars.
Police believe one car was deliberately set alight and two others also caught fire during the incident in the Aghaboy Gardens area.
Damage was also caused to nearby fences in the incident at about 00:50 GMT on Friday.
Chris Johnston, who lives close to the scene of the attack, said residents were "on edge".
He said his car was burnt out last year and there had been a number of other incidents in the area this month.
"When I came up the three cars were on fire, the tree was on fire, the fence was on fire - it nearly hit the oil tanks - it was pure carnage," he said.
"My mum and sister were traumatised, they were screaming. I couldn't even console them last night.
"Nearly the exact same time last year, a car was burnt out and my car was beside it and got burnt as well.
"Everyone is scared in the street."
Police have appealed for information.